Eh… not so much. So I am currently doing my best Zombie impression and picking apart brains. The whole right brain/left brain thing is well known, sure, and creativity is tied to that…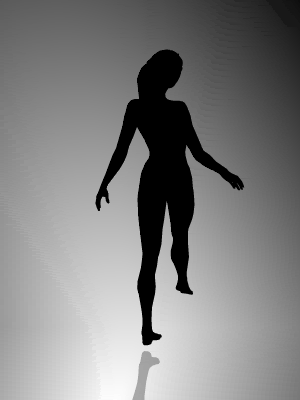 [now to test if the moving image moves in a blog…] The woman above is moving both directions. If she's not spinning, you may have to use your imagination, but the point is, it depends which side of your brain is being used. Now I am a very left brained woman. I do statistics for a living and she inevitably moves clockwise for me. But there are times, out of the corner of my eye, or when I am performing certain tasks, that she will do a reverse and go counter-clockwise. I suspect she'd go counter-clockwise when I am in the bath writing. I have triggers and tricks that allow me to use the other side of my brain. Sure, my writing will still be more about relational and structural elements than beautiful language, but there is some creativity to tap. My problem? In this shortening process… eliminating words… eliminating almost 10,000 to date and probably 60,000 to go… one third of my novel GONE… this is a left brained process… can this go?
If I take that out, how do I plant the information needed for that? Can this dialog be turned into a one paragraph summary?
It is turning out I am not BAD at the task—that is my stronger portion of my brain after all. But I am finding myself completely unable to get out more than a page of new material a night after my editing task. I am used to shooting for five to ten pages but it just isn't in me. I would LOVE feedback on whether others feel like the editing and cutting process is as hard on creativity, or if this is a wacky phenomenon of my own madness…